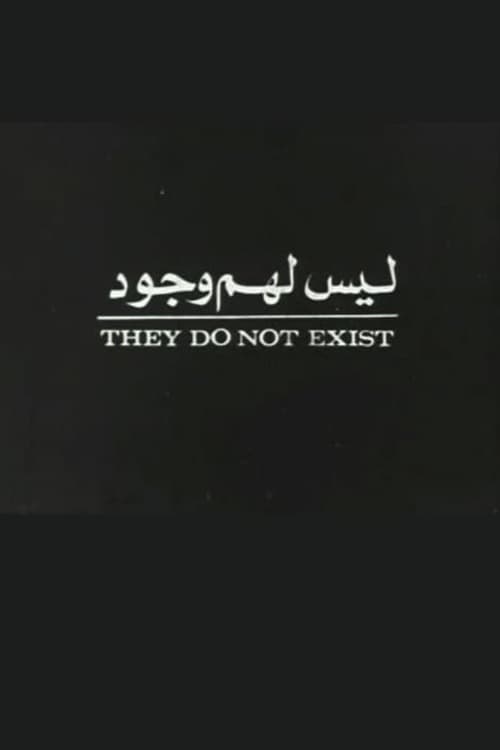 They do not exist (1974)
Origin: Lebanon | Documentary | Director: Mustafa Abu Ali | 25 minutes
---
They do not exist
Mustafa Abu Ali 1974 docu 25 min.
Salvaged from the ruins of Beirut after 1982, Abu Ali's early film has only recently been made available. Shooting under extraordinary conditions, the director, who worked with Godard on his Ici et Ailleurs (Here and Elsewhere), and founded the PLO's film division, covers conditions in Lebanon's refugee camps, the effects of Israeli bombardments, and the lives of guerrillas in training camps. They Do Not Exist is a stylistically unique work which demonstrates the intersection between the political and the aesthetic. Now recognised as a cornerstone in the development of Palestinian cinema, the film only received its Palestine premiere in 2003, when a group of Palestinian artists "smuggled" the director to a makeshift cinema in his hometown of Jerusalem (into which Israel bars his entry).
Abu Ali, who saw his film for the first time in 20 years at this clandestine event noted: "We used to say 'Art for the Struggle', now it's 'Struggle for the Art'"
The film won the Diploma of Honor from the Leipzig Film Festival, Germany, in 1974. The film also won the prize of the Arab Critics Union at the Cartage Film Festival, Tunis, in 1978.
Full feature: https://www.youtube.com/watch?v=2WZ_7Z6vbsg
About Mustafa Abu Ali
Screenwriter and Producer Mustafa H. Abu Ali was born in 1940 in Jerusalem. He received his diploma in filmmaking from the London School of Film Technique (now called the London Film School) in 1967. He was an undergraduate student in the College of Architecture at Berkeley University between 1961 and 1964. He assisted Jean Luc Godard on his film From Here And There while shooting in Amman, Jordan, 1970. He wrote, directed and produced around thirty documentaries, and one short fiction film. He was also involved in a large number of documentary films on the Palestinian question as a consultant over decades. He was elected as the Chairman of the Palestinian Cinema Group at the Palestinian Research Center, Beirut, in 1973. Between 1971 and 1980, he worked as the Head of the Palestinian Cinema Institution in Beirut. In 1974, he was elected as a member of the Executive Committee of the Arab Documentary Film Makers Union. In 1975, he published On the Palestinian Cinema, which he wrote in collaboration with film critic Hassan Abu Ghanimah. He was Chief Editor of the monthly bulletin The Palestinian Picture between 1978 and 1979. Between 1984 and 2001, he established and ran Bissan Film in Amman, focusing on TV productions. He relaunched the Palestinian Cinema Group (PCG) in Ramallah, Palestine in 2004. Abu Ali received numerous awards at prominent film festivals including Karlovy Vary, Leipzig, Carthage as well as the Baghdad International Film Festival.
---
View trailer