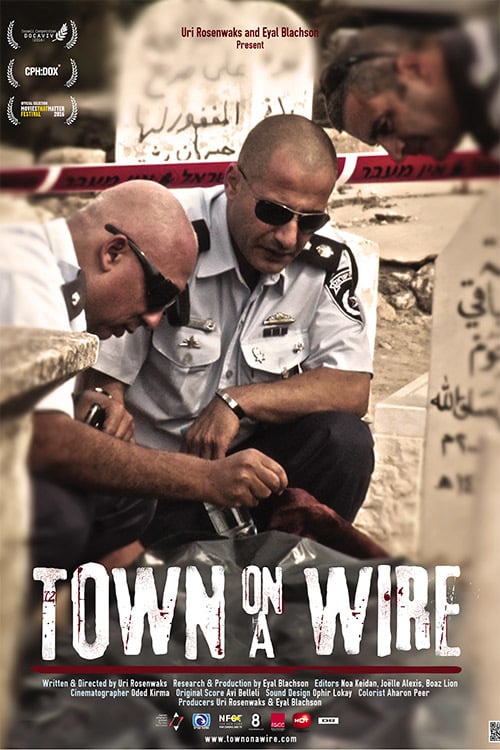 Town on a wire (2015)
Origin: Israel | Documentary | Director: Uri Rosenwaks, Eyal Blachson | 95 minutes
---
Town on a Wire
Uri Rosenwaks, Eyal Blachson, docu, 2015 95 min.
Synopsis: The ancient Romans called Lod the City of God. Today, it is a
dilapidated suburb ten minutes from Tel Aviv, and a home for both the
Palestinian drug barons and fanatical Israeli settlers. Abject poverty has
cultivated an environment of racism and violence, and the 75,000 Muslim,
Jewish and Christian inhabitants live from day to day in constant fear. All
the city's conflicts are linked, and both the police and politicians,
religious leaders and local gangs are involved. The changing mayors have
simply driven Lod further and further into the abyss, until the Israeli
government was finally forced to step in and appoint one man to save the
collapsing city. Uri Rosenwalks and Eyal Blachson's film offers an
immersive, cinematic view on Lod's inflamed state, and uncovers the nuances
in the strained relations between Jews
and Palestinians. From the forefront of gang wars to religious and national
confrontations, but also to the courageous men and women who have not yet
abandoned their beloved, cursed city. Narrated with the fervour of a
thriller, and two protagonists who could not have been
written any better had they been made up.
Director's interview: https://www.youtube.com/watch?v=M2GAs_F8A-0
---
View trailer